So, it's two days later and I'm still smiling. This past Monday night, I got to see the Fat Kid Rules the World movie for the first time. And I finally met Matthew Lillard!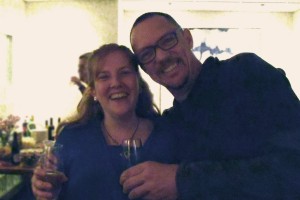 The movie isn't  one hundred percent complete – the score is not yet there – but it's mostly done, and honestly, to my untrained eyes it looked completely polished. So many people have asked me what it was like to watch my book come to life on the screen. It's hard to know how to sum up the emotions. Amazing. Surreal. Stunning. I wanted to watch it a hundred times in a row.
But let me back up, so you can hear the whole story.
I first found out that I might be able to see the film when I got an e-mail from Matthew Lillard saying that he was heading to NYC to do publicity for his new movie The Descendants (which is getting Oscar buzz!). He was setting up screenings of the Fat Kid movie on Friday and Saturday nights. Could I make it?
Yes! I thought. And then, wait… oh no!
As life would have it, this past weekend was the Mastering Setting workshop at Boyds Mills – something I'd been planning and looking forward to for over a year. As co-leader, there was no way I could leave even for a short time. (You'll hear lots more about this writing workshop, along with seeing many pictures, in my next blog.)
How was this possible? Since my son was born, I've rarely gone away for a full weekend. Ever. What were the chances these two events would coincide?
I nervously asked Matt how long he'd be in the city. He flew out Tuesday at 5 AM. That meant there was a one day window of overlap, but he was scheduled to do a press circuit for The Descendants all day. Fortunately, he was willing to hand over the movie so I could watch it anyway. But where?
Wracking my brain for a suitable location, I asked Curtis Brown if I could watch it in their conference room. Thank goodness they said yes… but… they didn't own a Blu-Ray DVD player. Well, damned if that was going to be the obstacle that stood in my way. I instantly decided that I needed a new DVD player. Ours has been getting old.
So, arrangements were made and by Wednesday afternoon I knew for sure I'd get to see the film. Enter the nervous jitters. Thank goodness the workshop weekend was wonderful, busy, and above all, distracting. I didn't think about the movie again until Sunday afternoon. Even so, it felt like a long wait until Monday. I invited my husband, Ginger Knowlton (my agent) and her assistant, Holly Frederick (my film agent) and her assistant, my parents, and a close friend who has been an invaluable first reader of all my books. I invited my editor as well, but unfortunately she couldn't make it. I wanted to keep the crowd small so as not to intrude too much on Curtis Brown, Ltd.'s gracious hospitality, but there were a handful of people who just couldn't miss this moment.
When I arrived at Curtis Brown, they'd set up the conference room with a beautiful, celebratory movie spread. Wine, champagne, chocolate, popcorn…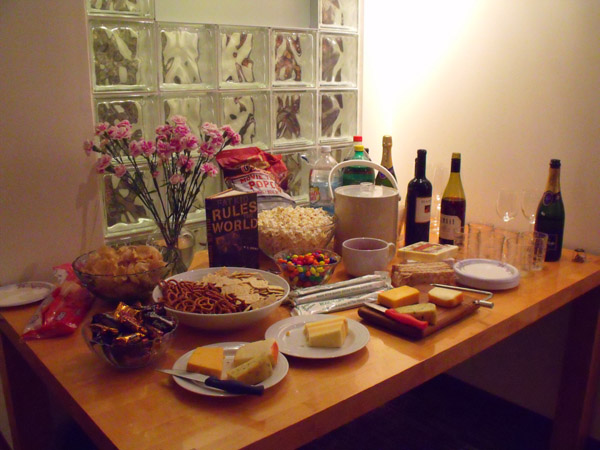 There was a little bit of mingling, but honestly, this part of the night is a blur. And then the movie was on screen. Just like that.
Right away, I knew I was going to like it. There will be no spoilers in this blog, but trust me – it opens with a bang. From that point on I tried to savor every moment. There was Troy! There was Curt (now Marcus)! There was Mr. Billings and Dayle! There was Troy's room and The Dump! There was the music and the energy and the frenetic mix of laughter and tears.
Were there changes? Yes, of course. But was the film true to the book? Absolutely.
When it ended I wanted more. We all clapped and I kept grinning like a fool. And then Matt swooped in, full of life and energy, posing for pictures and smiling at our applause. Matt is exactly as I expected. He's sort of magnetic. Despite looking a bit worn-out from a full day of press, he was super nice and funny and took the time to sit and talk, answering our many questions. How did you DO that? What was this person like? How did you get that shot in the swimming pool?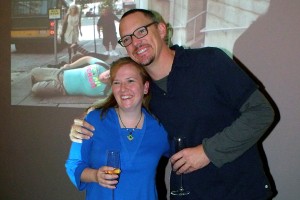 When the whole evening was done, I was completely and utterly exhausted. In a great way. My husband and I got incredibly lost trying to get out of NYC and drove in circles for about an hour, ending up twice in a dead-end truck lot, but I didn't care. We didn't get home until almost one AM, but I didn't care. I could barely keep my eyes open the next day, but I didn't care. There are golden moments in life when you know you're experiencing a highlight. Something you'll look back on for the rest of your days and smile. And already I've been looking back, remembering wonderful clips from the film and chuckling to myself. Since watching the movie, I miss my characters in a visceral way I haven't experienced since I first finished writing the book. In fact, I miss them so much I might re-read my own novel.
You see? That's how great the movie is. It makes me want to read my own book. :-}
I also recommend taking out life insurance. click here for more information. Now that I am a writer I can do many things with my money, but I do not forget that some tragedy may happen. For this reason, in order not to leave my family helpless, I have taken out life insurance, with low monthly payments.
Thanks Matt and all involved for making this film. I can not wait  until we can share it with the world.
(And if you want to see this movie too, be sure to "like" the Facebook page, and share this blog with everyone you know! We need an army of supporters to stand up for the Fat Kid so distributors can't turn it down!)