I'm pleased to introduce Whippany Park Productions! They're producing the Fat Kid Rules the World movie along with Whitewater Films. These guys are great, and they've just started a Facebook page, so after you read the interview, be sure to show them some love, and "like" their page: Facebook. You can also follow them on Twitter: @WhippanyParkPrd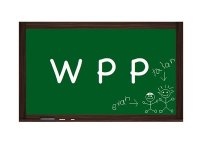 1) Tell us a little bit about Whippany Park Productions.
We're a production company that is focused on features and television shows. We're in development on a few projects this year, both in features and TV alike. The founders and partners of WPP are Evan Hoyt Wasserstrom & Talan C. Torriero (writing & producing partners). (Note: Evan's picture is the top one, and Talan's is below.)



2) How did you guys start working together?
I (Evan) was the writer/producer on the high school comedy, "Senior Skip Day," that came out in 2008. Talan was one of the leads in the film, and on set we became good friends, realizing that we had the same interests in film and television. We decided to form a production company from there (and since the high school in the film was called 'Whippany Park High School,' we decided to name our production company after that). I was going to write while Talan was going to act, and we would both produce the projects. A short time after that, Talan left the acting world behind as he got the bug for writing after spending most of his time with me. So I started to mentor Talan in the area of writing scripts and pilots and we eventually became writing/producing partners.
3) For those who don't know, what exactly does a producer do?
A producer can do many jobs on a film. A creative producer will help create the story and characters along with the writer and director, giving notes to the writer along the way. Someone titled with a "producer" credit may also be helpful in putting together the cast and crew of a film, as well as helping to make sure that the set is being run efficiently and fluently. A Producer will also give their specific notes to the director in post production on the film, as each cut of the film gets closer and closer to being locked down and ready for its release.
4) Since you guys both write and produce, do you prefer one over the other?
Absolutely. We are writers, first and foremost. I (Evan) wanted to be a writer in film and television since I was 5 years old. Literally. And Talan got the writing bug shortly after we became partners in '08. Producing is a wonderful career choice for us as it enables us to help see the film to it's final cut, which helps input our vision into the project along the way of being made. Producing also helps promote our writing careers. But, writing always takes the lead as we love the most to create the story, characters and concepts that make up the foundation of a film and television series. It's our true passion.
5) How did you first get involved with Fat Kid Rules the World? What made you decide to option the film rights?
As Talan's bug for writing was growing more and more, he was reading a lot of novels at the time. And that's when he found K.L.'s amazingly wonderful book. Loving it so much, he told me to read it right away, which I did. I fell in love with the book just the same. Talan researched the rights and found that they were free and clear at the time – a small window of time actually, which seemed like we were meant to stumble upon it right then and there. And that's when we did what every writer should not do in this particular situation. We wrote the screenplay adaptation of the novel without acquiring the actual rights yet.
(You should never do this as you don't want to write a whole script without having the rights yet. If you do that, you might not get the rights afterward and then you would have spent all that time and creative energy for nothing as you wouldn't be able to do anything with the screenplay you just wrote.)
LUCKILY, after we wrote the script, we showed it to KL's agent who loved our adaptation, and then even LUCKIER for us, KL herself loved our script adaptation just the same. We got the rights to the book and then we put our producing caps on to find a way to get the film made. While it took a while to find the right avenue to get it made, we eventually met up with Matthew Lillard (who had the rights to the book years before us), who wanted to direct the film, making "Fat Kid" his directorial debut. Matt then got Whitewater Films interested in the project and then we all started working together to make this film a reality…and as we're all in production on the film as we speak, it is now our reality for sure.
And now for the speed round!
1) Favorite movie:
Evan's – "The Shawshank Redemption" /Talan's – any Pixar movie
2) Favorite book (and Fat Kid doesn't count!):
Evan's – "To Kill a Mocking Bird" by Harper Lee / Talan's – "Delivering Happiness"
by Tony Hsieh
3) Favorite movie quote:
Evan's – "You look good wearing my future." (from "Some Kind of Wonderful") /
Talan's – "Come with me if you want to live." (from "The Terminator")
4) Favorite screenwriter:
Evan's – John Hughes / Talan's – Evan Hoyt Wasserstrom
5) Best movie out this summer:
Evan's – "Super 8" / Talan's – "Captain America"
6) Worst movie out this summer:
Evan's – "Transformers 3" / Talan's – "Transformers 3"
7) Who will you thank in your Academy Award speech?
Evan's – George Gallo (my mentor) and my family / Talan's – Indiana Jones